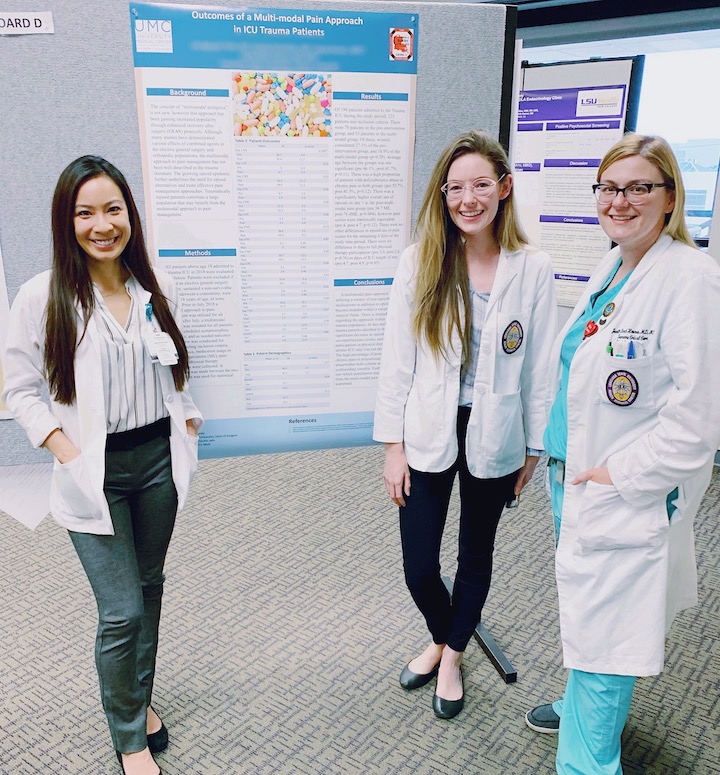 ---
Getting involved in research while in medical school is a great way to connect with faculty members, improve your critical thinking and writing skills, and boost your residency application! Keep in mind that for more competitive specialties (think dermatology and plastic surgery), research is a must! If you're an entering medical student and know you may want to pursue a competitive speciality, I suggest getting involved in research as soon as you get settled into your first year. You won't feel like it, but your first year of medical school is when you'll have the most 'free time!'

Here are some tips I have for finding research opportunities!
---
Although this post was written for medical students, most tips are also useful for pre-med students!
---
How to get involved in research

Tip #1: Start off by shadowing a physician in your field of interest. After developing a relationship with them, ask if they have any ongoing projects they need assistance with or if you can start one with them! This is the best way to connect with a research mentor because physicians are usually more willing to work with students they know!
Tip #2: See if your school has a published list of research opportunities available to medical or undergraduate students. If you attend a big academic intuition, there's probably one available you'll just need to search for it!
Tip #3: See if your school has any structured research programs. At my medical school, we have a program that allows us to work with a faculty mentor of our choosing on a four-year longitudinal research project(s). This can be a great way to get multiple projects and publications in a specific field!
Tip #4: You can 'cold' email a physician or faculty member. Although I don't recommend this as much as the other routes, we are sometimes desperate! Use your school's faculty website to find those involved with research, email them to set up to a time to meet, then ask them (in person!) about opportunities to work with them. Get my proven email template here!
Tip #5: Search the internet for summer research programs. Many of these will pay for you to go out to their institution to complete a research project. You should expect to get a poster presentation and/or a publication from your work!

---
One more thing:
When choosing a program or mentor, do some research. Make sure the person you're working with is well-published or at least committed to helping you accomplish your goals. Your time is valuable so don't want to waste it on work that won't get you a publication, poster, etc! Sign up for my research masterclass to learn how to do this!
---